Next Cycle March 6th - April 10th
Aerial Instructor Enhancement Program
This six-week virtual program is a continuing education course designed to level up your teaching and give you the tools you need to help your students become capable, intentional movement artists. Whether you are a brand-new instructor or have been teaching for years, the Enhancement Program will meet you where you are with a thoughtfully designed curriculum featuring in-depth analysis of concepts that build on one another to challenge you without overwhelming. 
Instead of a traditional teacher training that focuses on how to coach and spot skills, our course shows you how to nurture students as whole artists by understanding and serving their unique needs and movement styles, both on and off the apparatus. We'll invite you to think critically about every choice you make in your teaching, why you make those choices, and how they impact your students. Before the course begins, a 30-minute consultation is required so we can hear more about you and your goals as an instructor and make sure this program is a good fit.
Our Schedule
Once a week for six weeks, we'll meet virtually in a two-hour session. Each week, we'll break down the details of a concept that relates to creativity in movement. Class will be discussion-based, with practical homework assignments for you to complete prior to the next week's meeting. All handouts, homework, and course content will be provided through the Teachable platform. At two points during the six-week course, you'll also get a one-on-one, 30-minute session with Gena to check in and tackle any questions or concerns you may have.
The Curriculum
SOAR's creative director, Gena DuBose, created this program after noticing that many aerial classes never instructed students how to become authentic movers – a process that can be vulnerable and uncomfortable. Gena's curriculum covers cuing, engagement, technique, warm-ups, musicality, developing your ideal class, and more. Throughout the course, you'll have the opportunity to think critically about what your students need and how you can encourage them to find comfort with themselves and their bodies. It is split into six parts, one for each week of the course:
• Alignment, Body Awareness, and Breathing
• Movement of the Limbs
• Conditioning and Sequencing
• Creative Movement
• How to Command Your Classroom
• Teaching It: Course Wrap-up and Feedback
Inclusivity
In her early learning as a Black recreational aerial student, Gena noticed that looking different from everyone else in class often led to being left behind, slighted, or worse. Gena feels strongly about empowering instructors to help ALL students thrive, and that is a primary goal of this program. The course will give you the tools you need to make your classes accessible to all bodies and to teach inclusive alignment, noting that "correct" alignment and positioning is unique to each individual.
Prerequisites
This course is designed for aerial instructors of any discipline or apparatus who have been teaching consistently for at least one year. Because a lot of the work we are doing involves discovering and facilitating students' creativity and unique movement styles, you must be willing to explore those topics for yourself and be open to learning new ways of serving your students, even if they may be uncomfortable for you.
Equipment Needs
• A computer with reliable Internet access
• Safe rigging that has been installed by a qualified professional
• An appropriate mat
When will we meet?
March 6th - April 10th
Sundays at 2:00pm EST - 4:00pm EST via Zoom
Price: $550 ($25 off!) - One Time Payment
Payment option
$287.50 - 2 monthly payments ($575)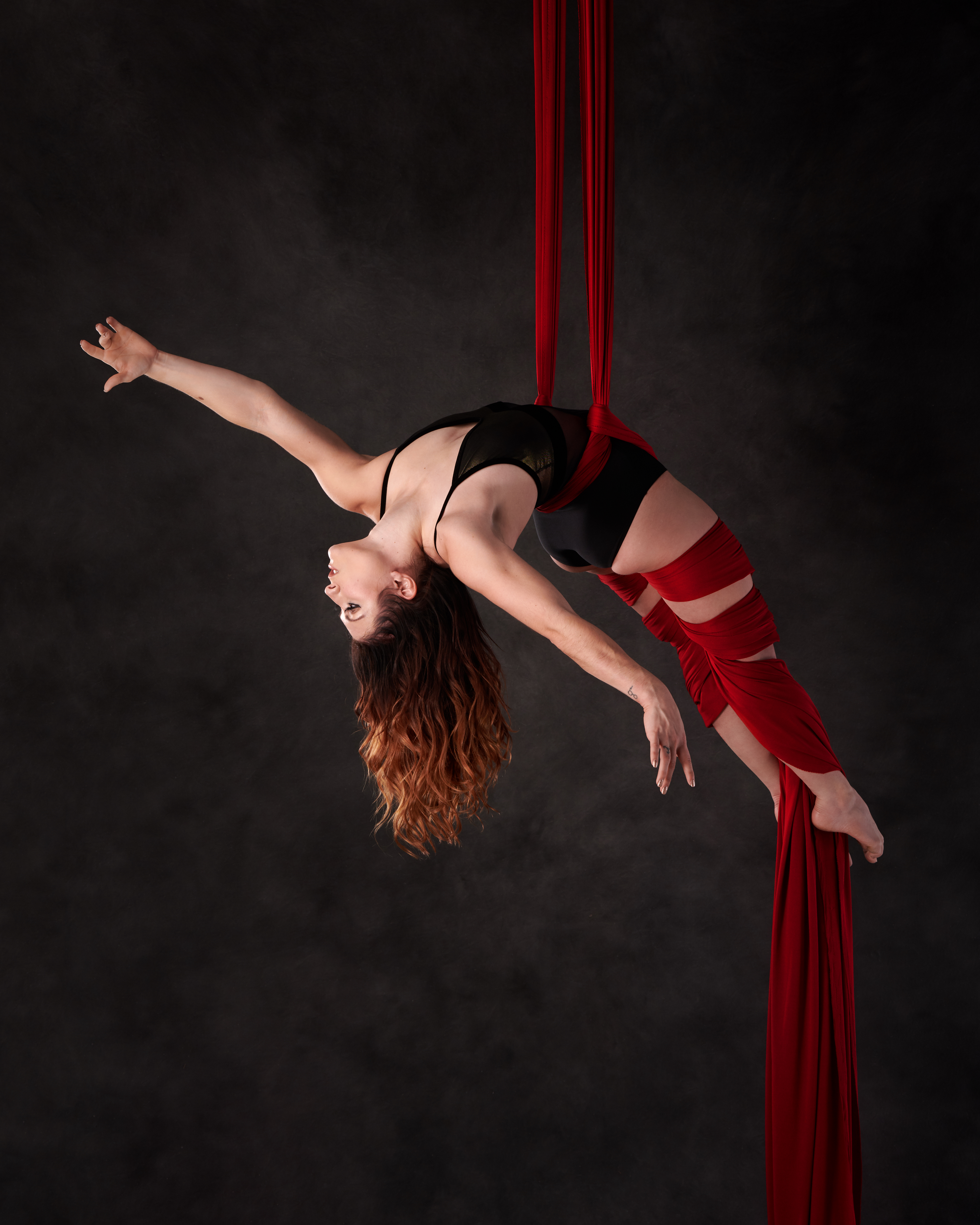 What they're saying about the program!
"I really enjoyed the challenges, examples, and connections I made in the course. Gena was thorough in her discussions, made sure to check in with students both in and outside of class, and provided valuable feedback on our assignments while encouraging us to try again if we were able. I also felt I true connection not just to Gena but to the rest of the instructors in the class and it had a genuine aerial community vibe. No judgements from others, even if we had different approaches, yet we all still gave unique perspectives and encouragement to borrow and inspire ideas from each other. I enjoyed every single moment of this course and it lit that passionate fire in me not just for coaching but for my personal practice after COVID had caused it to dwindle. This turned out to be exactly what I needed!"
-Nichole Nance, Cycle 1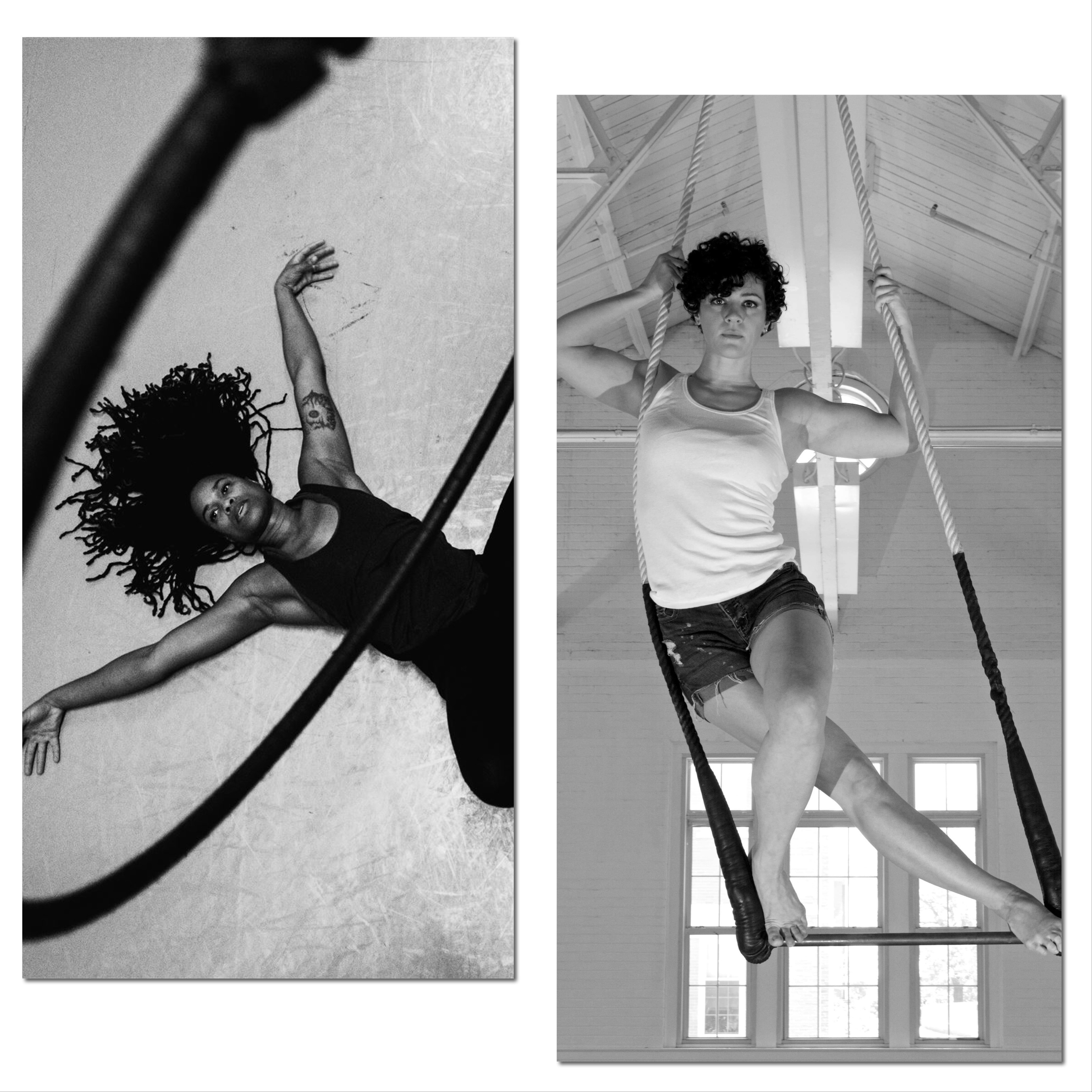 Meet your instructors
Gena is the founder and artistic director of SOAR Aerial Dance, as well as a movement artist and aerial hoop coach.
Her work with SOAR focuses on teaching authentic aerial movement and technique to aerialists of all levels.
Alison Johnson is a N.C. based dancer and aerialist, specializing in contemporary dance and single point trapeze. 
   A Georgia native, Alison began dancing at the age of 12 and went on to pursue a degree in Dance from The University of Georgia. Upon graduation with a dual degree in Dance (A.B. and Child and Family Development (B.S.), she began dancing and teaching professionally in the greater Atlanta area. Alison's work focuses on creative exploration, dance, and authentic movement.